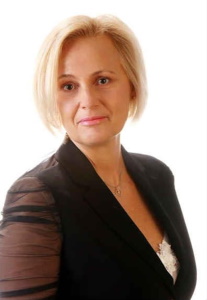 "/>
IVELINA STOYANOVA
LUXURY REAL ESTATE BROKER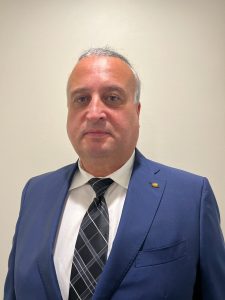 "/>
IVAN DRENKAROV
LUXURY REAL ESTATE ANALYST
WELCOME
Explore the captivating allure of Chicago's million-dollar homes and discover the innovative ALLURE SCORE℠.
With over two decades of experience in the real estate industry, we are committed to delivering unmatched service and expertise.
Explore Chicago's Million-Dollar Homes and Experience the Innovative ALLURE SCORE℠
Chicago's flourishing luxury real estate market presents thrilling opportunities for discerning buyers. Selecting between the iconic city skyline, tranquil lake views, or historic properties brimming with charm can be both an exciting journey and a daunting challenge. We are here to guide you through this decision-making process, ensuring that you make the right choice to complement your unique lifestyle.
Dive into Chicago's Luxury Real Estate
Leveraging more than twenty years of invaluable experience, we bring an unparalleled level of professional mastery to the Chicago area. Our approach extends beyond mere property sales; we curate experiences tailored to your individual preferences.
Customized Solutions with Demonstrated Outcomes
Our dedication to our clients is steadfast. We deliver comprehensive brokerage services and expert analysis, capitalizing on our profound knowledge of the local market and an unwavering commitment to the highest service standards. For sellers, our team collaborates closely with you to craft a personalized real estate strategy aligned with your financial objectives and in harmony with your personal dreams.
Explore the Abundance of Million-Dollar Homes in Chicagoland
The Chicagoland region boasts a rich tapestry of upscale million-dollar residences and mansion-filled neighborhoods and suburbs, each offering a distinct lifestyle. Chicago is more than just a city; it epitomizes luxury living, and we are your gateway to this realm of opulence.
Introducing the Allure Score℠: A Real Estate Game-Changer
Yet, our dedication to innovation doesn't stop there. We take great pride in introducing you to the Allure Score℠, a groundbreaking real estate metric developed by Ivan Drenkarov and Ivelina Stoyanova. This innovative approach evaluates the desirability and allure of specific areas, particularly in the context of single-family homes valued at one million dollars and above.
The Inception and Expansion of the Allure Score℠
The Allure Score℠ made its debut in the real estate industry on April 20, 2023, with the vision to establish a comprehensive metric for measuring the attractiveness of areas, especially in attracting affluent buyers in search of multi-million dollar single-family homes.
Methodology and Application in Chicago
This meticulously derived metric is founded on a profound analysis of single-family home sales, with a dedicated focus on properties valued at one million dollars and beyond. It reveals an area's inherent capacity to attract affluent buyers in pursuit of high-value, single-family residences. We harness the power of the Allure Score℠ to assess the allure of areas for Million Dollar Homes in Chicago, aiding you in identifying areas with immense potential. It highlights areas with an Allure Score℠ exceeding 1, providing invaluable insights to navigate the dynamic world of luxury real estate.
Key Attributes and Influence
The Allure Score℠ transcends mere numbers; it serves as a priceless tool for prospective buyers and investors, assisting them in their decision-making process.
Chicago neighborhoods and suburbs that we love:
Chicago Lincoln Park
Chicago West Town
Chicago Lakeview
Winnetka
Glencoe
Kenilworth
Lake Forest
Hinsdale
Wilmette
Bannockburn
Highland Park
Park Ridge
Northbrook
Glenview
Long Grove
Deerfield
Evanston
Oak Brook
South Barrington
Barrington
Barrington Hills
North Barrington
Inverness
Elmhurst
Lincolnwood
Burr Ridge
River Forest
Lake Bluff
Naperville
Contact
Million Dollar Homes Chicago
Monday-Saturday: 9AM-6PM Sunday: 10AM-6PM
Showing Appointment
Listing Appointment